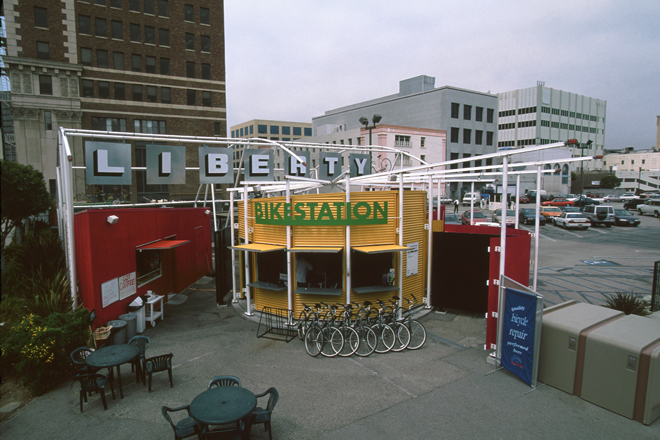 1998
Bike Station, Long Beach, CA.

"Liberty" was created as a kinetic sculpture. The panels hung loose from a structure and therefore swung in the breeze.

The 4 x 4 foot panels were made of galvanized steel and painted on both sides with One Shot. The piece was located in downtown Long Beach at the first bike station in the United States.

© 2020, John Hillis Sanders
---
---
LIBERTY